Island hopping Kos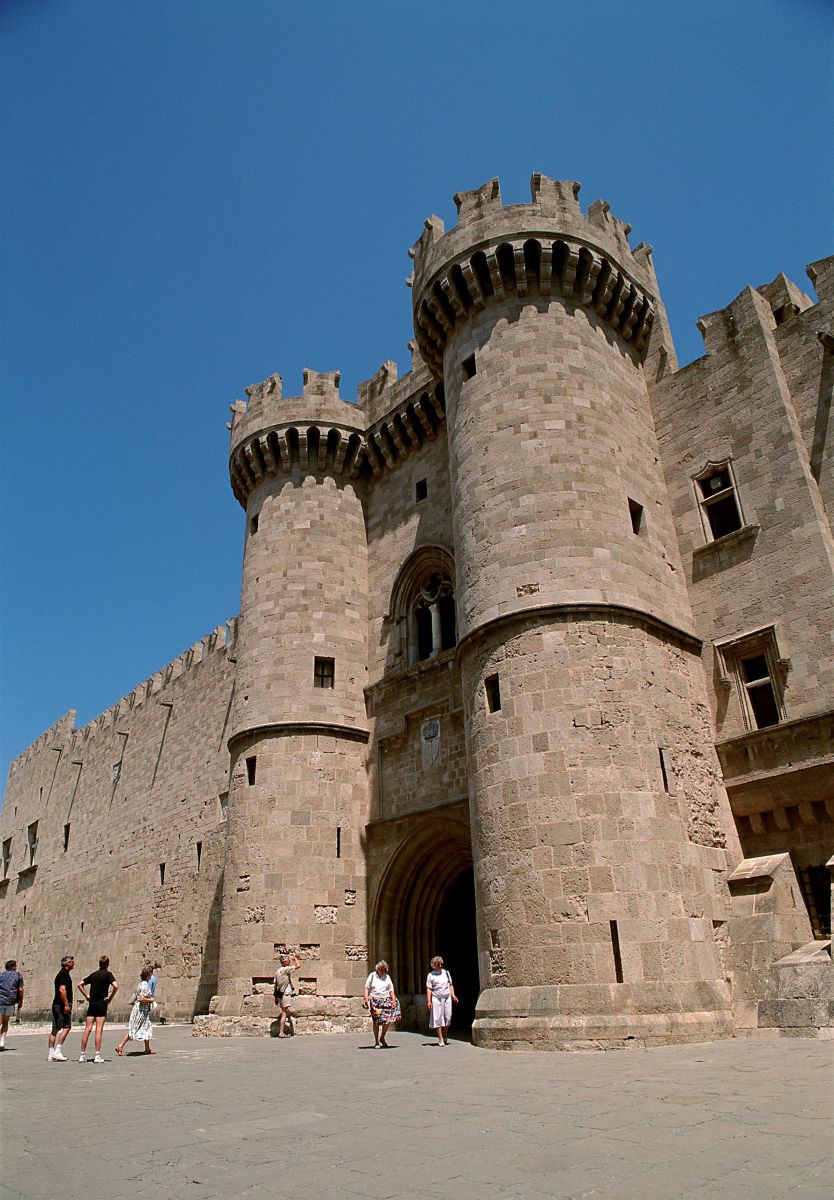 Rhodes island

The Castle of the Knights

The Old Town of Rhodes inside the famous Castle is the best and largest preserved Medieval city in the world and a must see attraction on the island!

Nissiros
Nissiros is an extinct volcanic island close to Kos. Many tourist boats sail from Kos every day, then reach the volcano and island's villages by bus.
Rhodes
Rhodes the largest of the Dodecanese islands and the fourth largest in Greece lies in the southeast Aegean Sea, close to Asia Minor. Its mountains are mostly pine-covered with fertile valleys. Rhodes main products are wine and olive oil, ceramics, embroidery, textiles and carpets.
Kalymnos
Kalymnos is a small island famous for its natural sea sponges. It is mostly rocky with numerous caves along the shore. In the barren mountains are small fertile areas where citrus trees grow. Most of the population is involved in the fishing trade, tourism and as sponge-divers. Kalymnos lies between Kos and Leros.
Patmos
Patmos' main communities are Chora and Skala, the commercial port. Patmos is mentioned in the Bible (Book of Revelations). John the Apostle, the book's author was on Patmos when he had a vision. Patmos is a destination for Christian pilgrimage. Visitors can see the cave where John is said to have received his Revelation (the Cave of the Apocalypse), and several monasteries on the island are dedicated to Saint John.
In 1999, Chora, the Monastery of Saint John the Theologian and the Cave of the Apocalypse, were declared World Heritage Sites by UNESCO.
Leros
Leros is mountainous (rising to 327 m) and consists of three peninsulas joined by two isthmuses. Bathing beaches are found on the east and west coasts. It is believed that Leros and Kalymnos comprise the Kalydrian isles referred to by Homer. Most of the property on the island belongs to women due to a custom of handing down estates to daughters.


Turkey – Bodrum

Situated on the Turkish coast opposite Kos, Bodrum has become known for its bohemian way of life. The site was called Halicarnassus of Caria in ancient times and was famous for housing the Mausoleum of Mausolus, one of the Seven Wonders of the Ancient World. Bodrum Castle, built by the Crusaders in the 15th century, overlooks the harbour and the marina. The castle grounds include a Museum of Underwater Archaeology.
Book Online
or Call +30 22420 41488
Don't Miss
The C15 Castle of the Knights of St John
in Kos Town
An impressive castle with exotic palms
The Asklepion
The most important monument on the island.
The Plane Tree of Hippocrates
where the Father of medicine taught
A day cruise to Turkey should not be missed!
---
Why Kos
The birthplace of Hippocrates


• 4000 years of history
• Tropical island beauty with green fields, olive groves and sandy beaches.
• The C15 Castle of the Knights of St John and The Plane Tree of Hippocrates where the Father of medicine taught
• Combination of archaeology and modern facilities
• Famous for its watersport activities, Scuba diving, Yachting

---